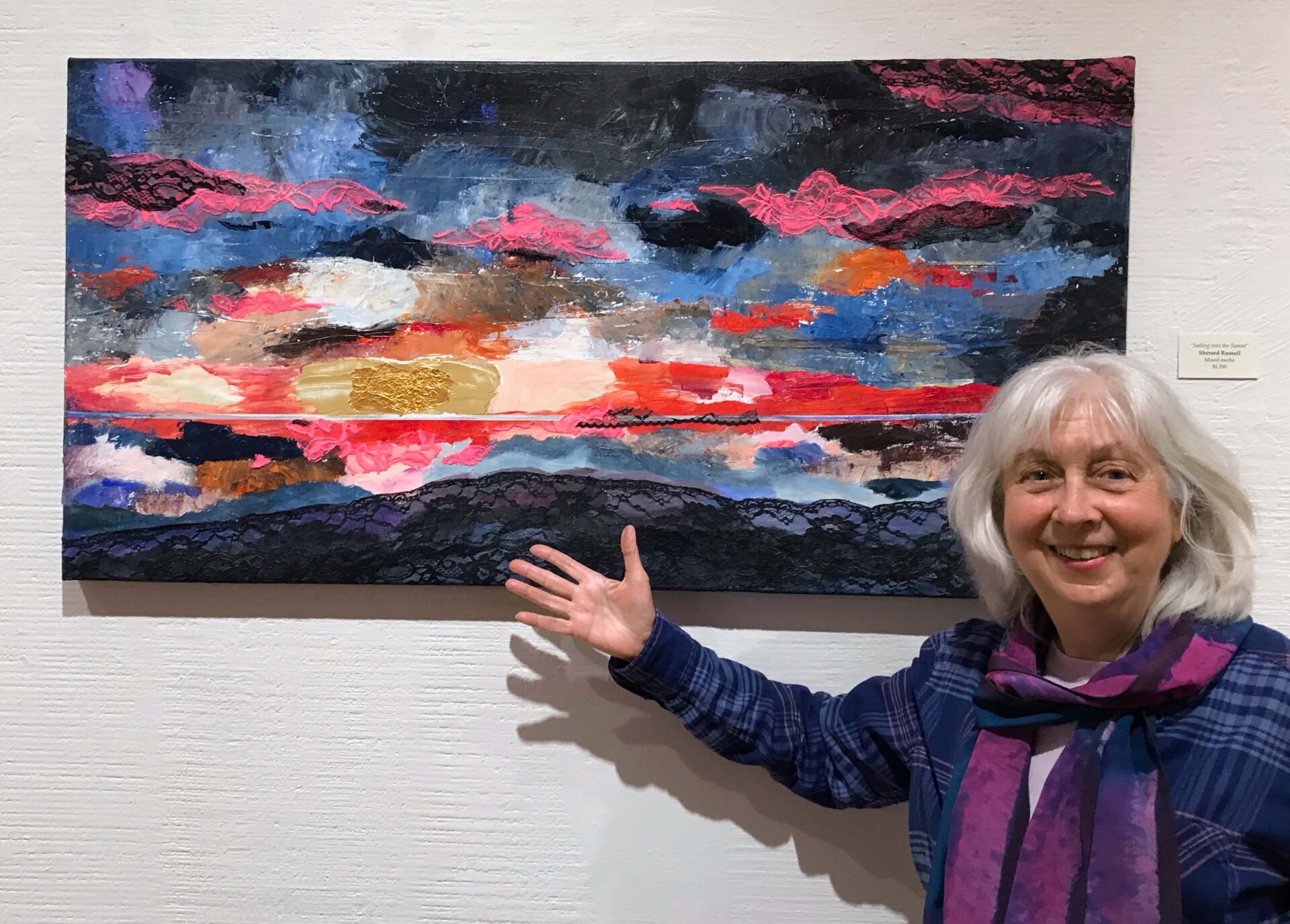 Mom Taught Me the Color Wheel Before I Knew the Alphabet
Although I attended several art schools, I credit my mother, an interior designer, as being my best teacher. Our living room was a fascinating, ever-changing arrangement of textile collages consisting of small groupings of fabric, rug, and wallpaper samples. The different colors, textures, and patterns captivated me and taught me how to think in color schemes, scales, and patterns for different people.
For the past 30 years, I have been creating hand-painted silk scarves. Currently, I am also creating commissioned paintings and painting collages that resonate with people and their homes. It is my wish that my paintings offer a window into a restorative sanctuary, with some joy and soulfulness.

Sherard Russell Education:

Graduate of:

CA College of the Arts

Oakland, CA

Major - Textile Art

Previous Studies:

Maryland Institute, College of Art

Baltimore, MD

Boston Museum School of Fine Art

Boston, MA

San Diego State University

San Diego, CA

University of CA - La Jolla

La Jolla, CA

Portland School of Fine Art

Portland, ME
"Waves With Gold Sand"
A Painting With a Hand-Sewn Cloth Border, 6ft x 8ft
For: La Mesa Elementary School
Reading Room
Location: Seaside, California
Completed: May 2018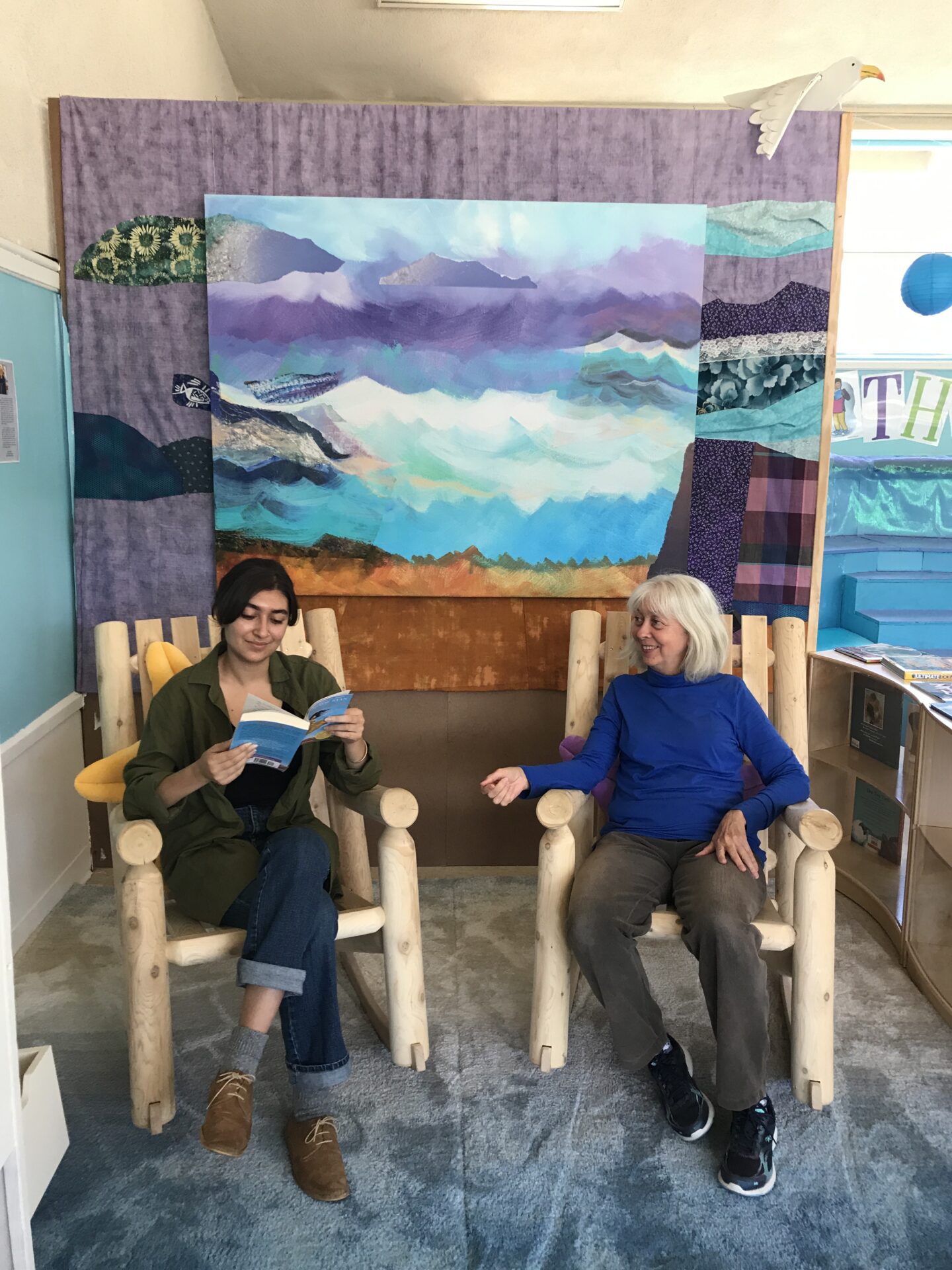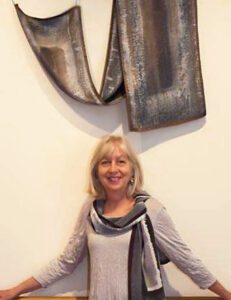 "The Returning Salmon"
For: Northwest Cabin
Location: Pacific North West
Completed: 2012